ABOUT US
About Our Web Design Studio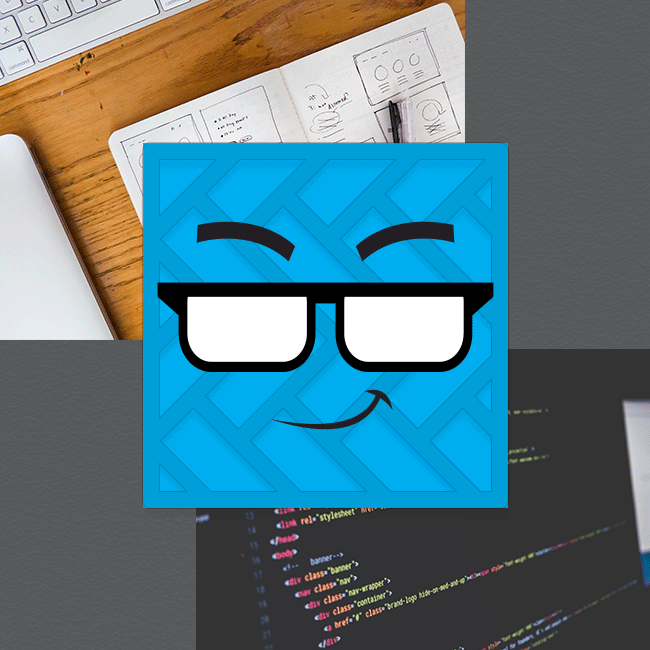 Discover Our
METHODS & WORK
Hello and welcome to Ricks Concepts!
We are an Oklahoma City-based web design studio that takes pride in our work by striving for an exceptional customer service relationship. We work with customers to create website products that meet their marketing and business goals. We do this by creating quality websites, improving search engine optimization, providing branding services, and catering to clients' photography needs. We use these tools to help educate customers on how they can be the most successful in their business using the web.
In today's internet-enhanced world, we understand the need for top-notch web design for Oklahoma City businesses. Competing with thousands of companies for online dominance is tough, but with the right combination of visibility, a distinct brand identity, and user-centric design, we help create a unique online persona that'll reach the desired audience — all in one web package.
There are many websites that are poorly constructed, with no consistent look or feel, and very little functionality for the end-user. These haphazardly thrown together sites, with disjointed content and images, are unappealing and ineffective.
This is why the core of our services hinges on consistently integrating highly functional components and visually pleasing elements. We enjoy fusing this design ethic with our clients' brand, producing amazing results that go beyond their expectations. If a client needs help with branding, we'll help them develop one that perfectly represents their services, values, and vision.
It doesn't end with a beautiful website, though. We also work hard to optimize everything under the hood, making sure sites rank high on search engines. All these come together to form an impressive web design any Oklahoma City business would appreciate.
We strive to deliver the high-quality websites to customers, putting heart and soul into each project, and ensuring that the final product is above and beyond expectations every time.
Contact us today and we can get started!
"Digital design is like painting, except the paint never dries."
– Neville Brody
SERVICES
What We Bring To The Table
"Design is not just what it looks like and feels like. Design is how it works."
– Steve Jobs
"Content precedes design. Design in the absence of content is not design, it's decoration."
– Jeffrey Zeldman
TESTIMONIALS
What My Clients Say
Ricks Concepts has made life as a business owner much more manageable. I recently had to find a new domain and designer who would take over my business website. I am so happy to have a local, personal option like Ricks Concepts to trust and take care of ALL of my website needs. They are very communicative and helps me to understand the information that is above my website comprehension. Thanks So Much for helping make business ownership a little easier. Its one less thing as a busy owner I don't have to worry about. (:"
Candice Hollaway
Owner – Savvy Pet Sitter
On the first meeting, I gave Ricks Concepts a piece of paper with our ideas we were looking to have on our website. He took those ideas and built a site that far exceeded our expectations!
Jarrod Bomhak
Owner – Bomhak Trucking, LLC
Ricks Concepts has been hosting and maintaining my website for a couple years with 100% up time! Reacts quickly to any changes I desire. Highly recommend Ricks Concepts!
John Edwards

Owner – Wash Me OKC
Ricks Concepts was a huge help for my campaign in house district 20. Most other places wanted nearly triple the cost for half the quality. Not only was the final product spot on and helped generate revenue for the race, but unlike some of the larger companies it was nice to be able to pick up the phone and call them directly without being put on hold for hours. I was so impressed with their service that I decided to use them for my law office business site as well. If you're looking for the best value and quality in Oklahoma, look no further, you found it! 🙂
Matt Failing

Owner, GMF Legal Services

Was very pleased with the quality of my business' website. Rick Concepts was very flexible and willing to work with my wants and needs as a business owner.
Storm Fisher

Owner, Storm Brew Games

I keep putting off having my site build. Glad I met with Ricks Concepts because they did a great job. Really happy with mine.
Jim Bullock
Owner, Bullock Wood Floors
Our organization started working with Ricks Concepts to design our website in April of 2014. They were fantastic the entire time; had great design ideas, good tips for organization, good ideas for artwork and was very timely about getting things done. They also took the time to come to our officer meetings, talk to us face to face and help us get the site to look the way we want it to look. They were very courteous and professional and I would work with them again in a heartbeat.
Oklahoma Sonography Society

Dopest Web Development Studio In OKC!!!!
Qazi Islam
Founder – Imageline Studios

Ricks Concepts did a nice job moving my website to mobile-friendly and that was no easy assignment given the size of the site. Enjoyed working with Ricks Concepts in every way....highly recommend their approach.
Erik Dalton
CEO – Freedom From Pain Institute
Ricks Concepts is knowledgeable in their field, professional, and creative. The WYPN is very happy with the look and navigation of our website and feel it has been a critical component in growing the membership to over 350 members in the past 2 years.
Westerly-Pawcatuck Young Professionals Network (WYPN)

"The soul never thinks without an image."
– Aristotle
CONTACT US
Reach Out To Us